One Step Away- Casting Crowns
More Than Conquerors- Steven Curtis Chapman
Chain Breaker- Zach Williams
Maker- Third Day
What A Beautiful Name- Hillsong Worship
Joy- Jonny Diaz
Home- Chris Tomlin
Open Hands (ft. Mac Powell)- Laura Story
You Redeem- Aaron Shust
Be With Us Now- Building 429
Rise- Danny Gokey
Unfinished- Mandisa
Mended- Matthew West
Unusual- Francesca Battistelli
Impossible- Sidewalk Prophets
Never Been A Moment- Micah Tyler (BONUS)
Fight For You- Grayson Reed (BONUS DELUXE)
I Will- Citizen Way (BONUS DELUXE)
I Got Saved- Selah (BONUS DELUXE)
Lifer- MercyMe
Power- Group 1 Crew
Feel Invincible- Skillet
I Wanna Go Back- David Dunn
Falling Into You- Y&F
Beacon- Jimi Cravity
Can't Live Without- Hollyn
Real- NF
Still Breathing- VERIDIA
Love Broke Thru- tobyMac
Love Was Stronger- Audio Adrenaline
Crazy- Newsboys
Beloved- Jordan Feliz
Hills and Valleys- Tauren Wells
Get Hype- 1GN
Radiate- Hannah Kerr (BONUS)
Fearless- Jasmine Murray (BONUS)
Never Let Me Fall- Cimorelli (BONUS DELUXE)
Through Your Eyes- Britt Nicole (BONUS DELUXE)
I Have This Hope- Tenth Avenue North (BONUS DELUXE)
VIDEO GALLERY
Edit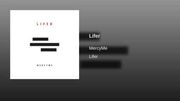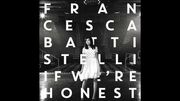 Songs That Didn't Make It, sadly.
Edit
Battles- The Afters
Even If- MercyMe
We Wanna Win- Landoman/NinjaMan107
I Will Rise Again- Jason Gray
Messengers- Lecrae
Amazing Grace- BYU Noteworthy
Christ In Me- Jeremy Camp
The Lion and the Lamb- Big Daddy Weaved
Magnify- We Are Messengers
Testify- needtobreathe
Ad blocker interference detected!
Wikia is a free-to-use site that makes money from advertising. We have a modified experience for viewers using ad blockers

Wikia is not accessible if you've made further modifications. Remove the custom ad blocker rule(s) and the page will load as expected.